Self Care Essentials: Autumn Practice
Autumn Self Care Essentials is beginning Oct 20th for a 8 week run.
A playful class to help you feel good all over, no matter what your week has been. Give yourself a new sense of body awareness and self understanding and presence.
All bodies welcome!
We will be out of town Nov 3 so that day is not included.
Sundays
October 20th -December 14
Healthy Living Family Medicine
3605 SE 26th Ave Portland OR 97202
email minga@mettariver.com or text her to register i
You MUST register for the whole series OR
for each class you plan to attend due to limited space
Roll & Release Autumn Playshops
Roll and Release at YogaNW with yoga therapist minga lily this fall and take good care of yourself as the cold session slips in:
Saturdays
October 26th 2-3:30pm
November 16th 12n-1:30pm
December 14th 12n-1:30pm
each class is $30
Have a foam roll and don't know the best ways to use it? minga can help you learn to roll! If you already roll learn new skills to deepen your practice.
Make this a healing summer with these gentle techniques. Foam rolling helps increase circulation, detoxes the body, removes adhesions that stretching cannot address, and it's fun!
Email http://www.yoganwpdx.com/events/
to register!
[or just click here](https://www.yoganwpdx.com/events/2018/1/20/self-care-essentials-roll-and-release-with-minga-gcmxs-zw73c-n9wyp-rnal6-sybr2-kpk75-labae-gt4hj-sbxxe)
Yoga NW 1901 NW 26th Ave, Portland, OR 97210
email me at minga@mettariver.com if you need me to bring a foam roll to purchase or just to use for the class
Contact YogaNW directly to register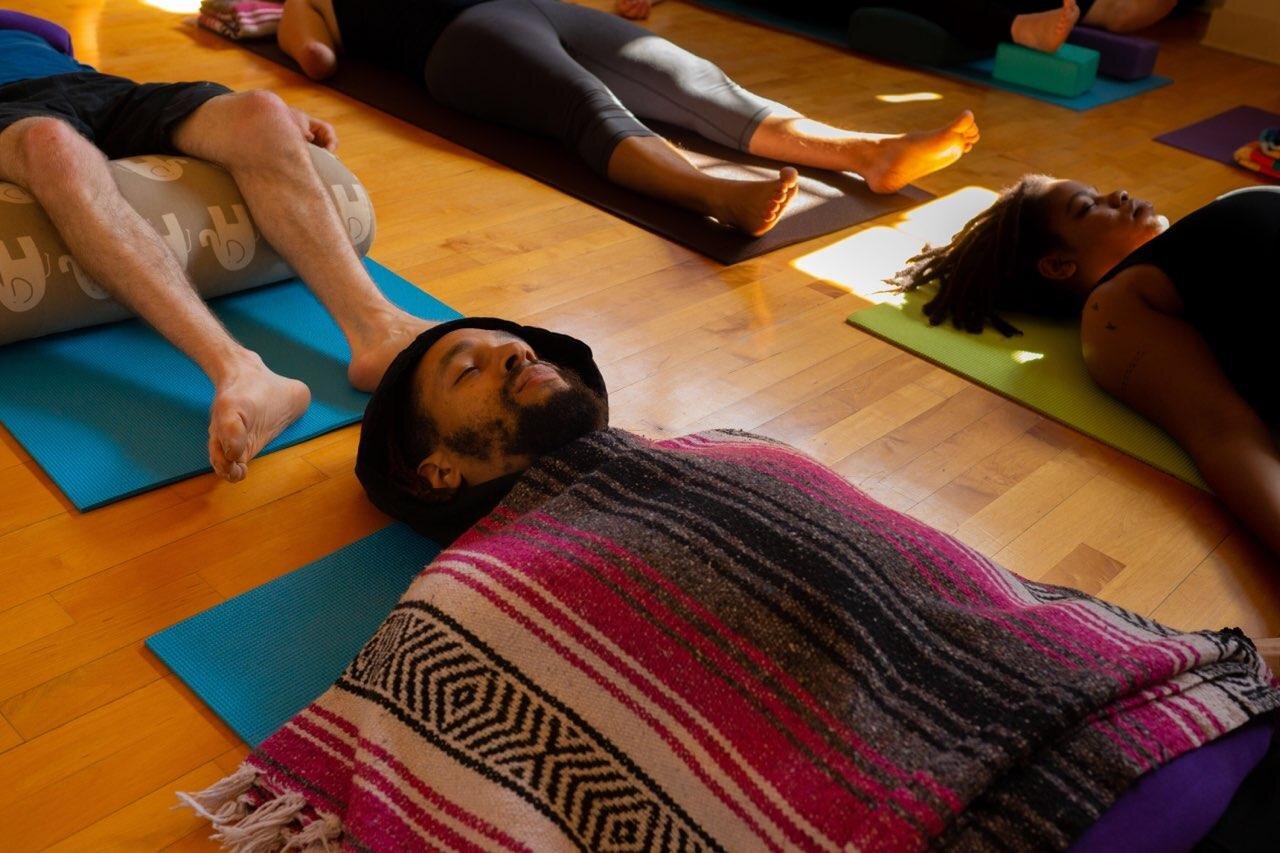 Yoga Nidra with minga lily
minga is guiding a new class this fall
Based on the ancient teachings of meditation, iRest is an evidence based transformative practice that leads to psychological, physical, and spiritual healing and well being. it is one of the spokes of the wheel of yoga.
iRest practice is integrative in that it heals the various unresolved issues and traumas that are present in your body and mind, and restorative as it enables you to recognize the innate peace of mind that is always present amidst the changing circumstances of your life.
iRest provides you with the tools to help you relax deeply, release stress, increase resiliency, improve your interpersonal relationships and provide you with greater mastery and control in your life.
iRest nourishes noble qualities such as joy, peacefulness, empathy, forgiveness, patience and loving-kindness toward yourself and others. Come practice with us!
Sunday November 10 2:30-3:30pm
Saturday December 14 2:30-3:30pm
more classes to come!